Infection protection thanks to Conny, the CO2 monitor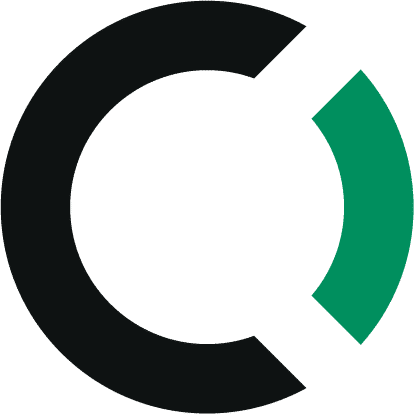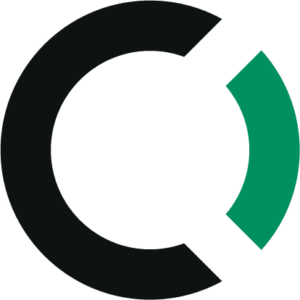 CO2 "traffic light" indicates high aerosole levels
People increase their risk of contracting Corona virus by staying in closed, poorly ventilated locations. This is because the virus is mainly transmitted via aerosols in the air.
Conny, the breathing CO2 monitor actively warns, when critical threshold values are exceeded. By permanently "breathing in" and measuring the surrounding air, Conny is able to issue a timely ventilation reminder to reduce the risk of infection. Conny helps you to stop the spread of COVID-19.
This is how our CO2 Traffic Light is able to provide a feeling of safety and confidence among the people in the room. This is especially important in times of uncertainty during the Corona pandemic.
Advantages of monitoring air quality through Conny
Conny creates confidence and trust
When the CO2 traffic light shows green it is obvious: the risk of infection in the room is low so that nobody needs to worry about their health. The psychological impact on people in the room is considerable – in class rooms as well as in retail stores, hospitality industry (HORECA) or hairdresser's shops.
Documentation and digital alerts
Conny is integrated in a cloud application. Measuring data of the CO2 monitor can thereby be documented and analysed. It helps users to optimise ventilation in the room. When power supply is interrupted or threshold values are exceeded, Conny informs by email or push notifications.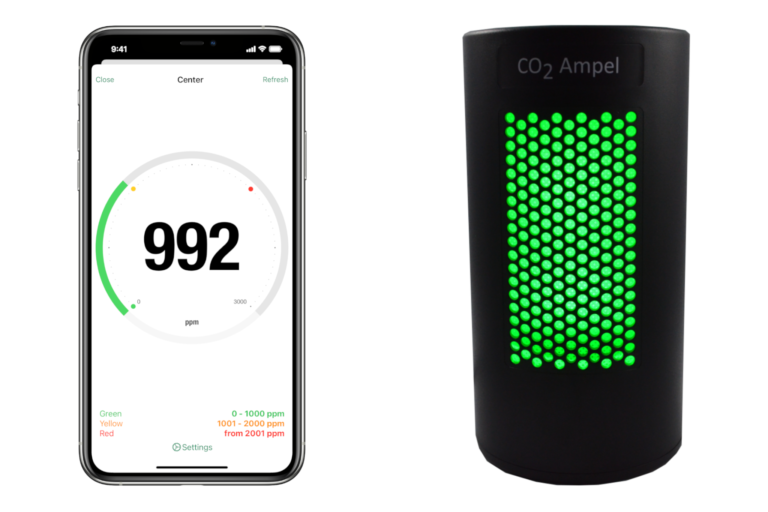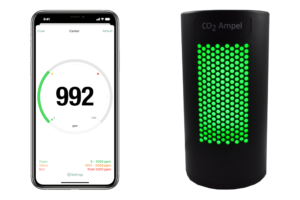 Breathing sensor for effective ventilation
With its breathing sensor Conny constantly and actively measures the CO2 level in the room. The CO2 traffic light alerts with an acoustic and a visual signal, when there is need for ventilation. Effective ventilation saves on energy and costs for heating - and above that prevents people from feeling cold.
Threshold values can be adapted
If recommended threshold values for CO2 concentrations change or regulations might be sharpened, the CO2 monitor Conny can easily be adjusted to new values. That means, users are prepared for potential new regulations.
CO2 monitor for professional use
The smart way to monitor and manage indoor air quality and reduce the risk of airborne infections
Fixed ventilation schedules are insufficient. CO2 monitoring shows when ventilation is necessary. Plug in Conny and start measuring CO2 concentration immediately! Install the smartphone app free of charge for advanced configuration options.
The simple display is part of Conny's success: traffic light colours are easily understood and confusion and misinterpretation is avoided. Above that, Conny is smart and connected. Activate the Wi-Fi connection for wireless remote control and configuration and the cloud based management dashboard.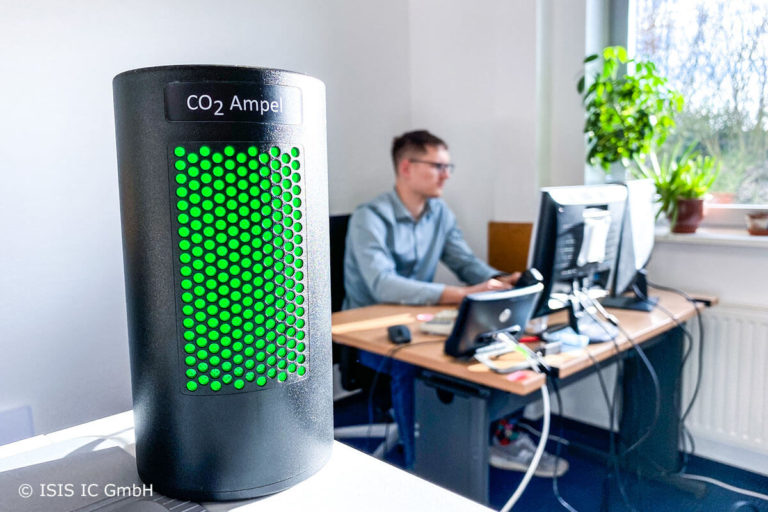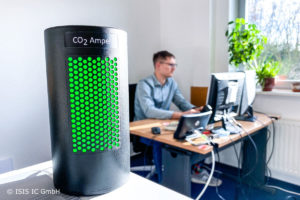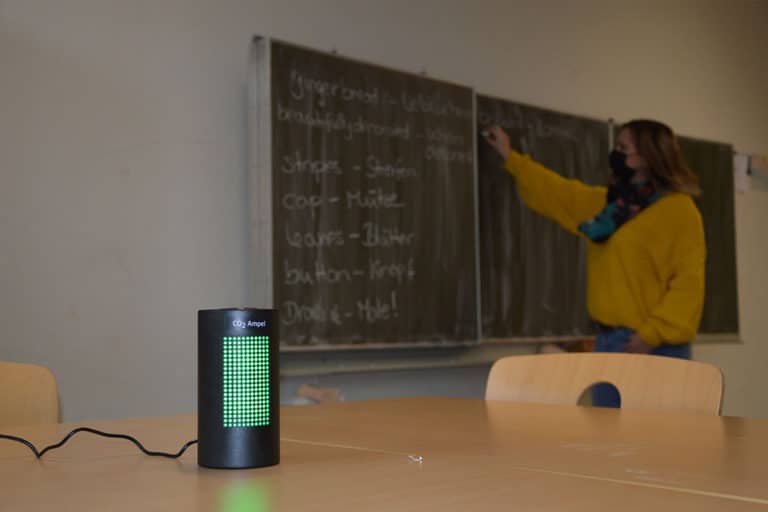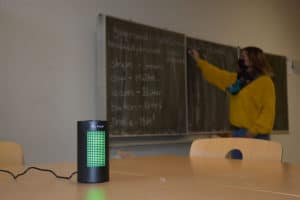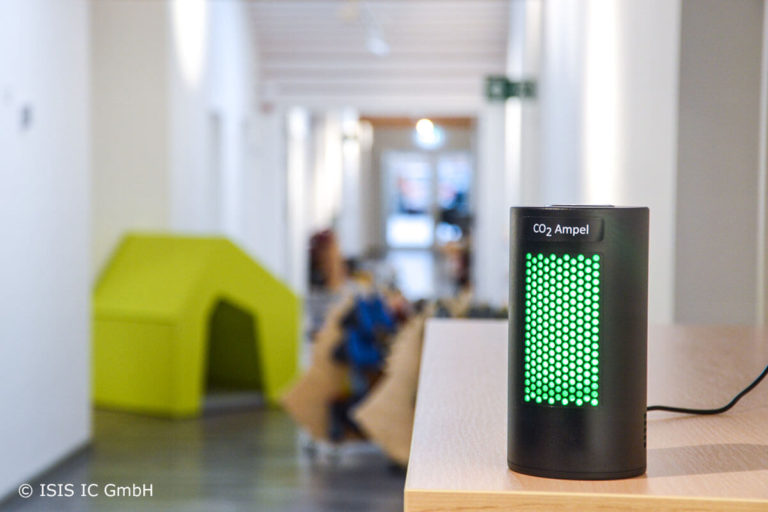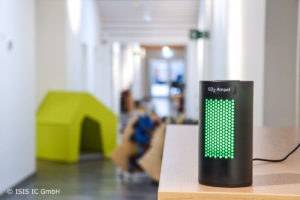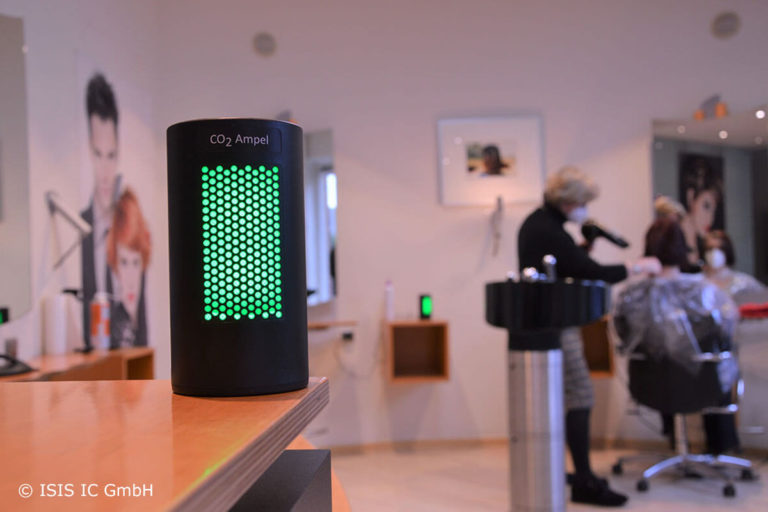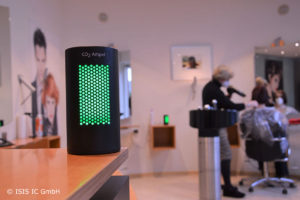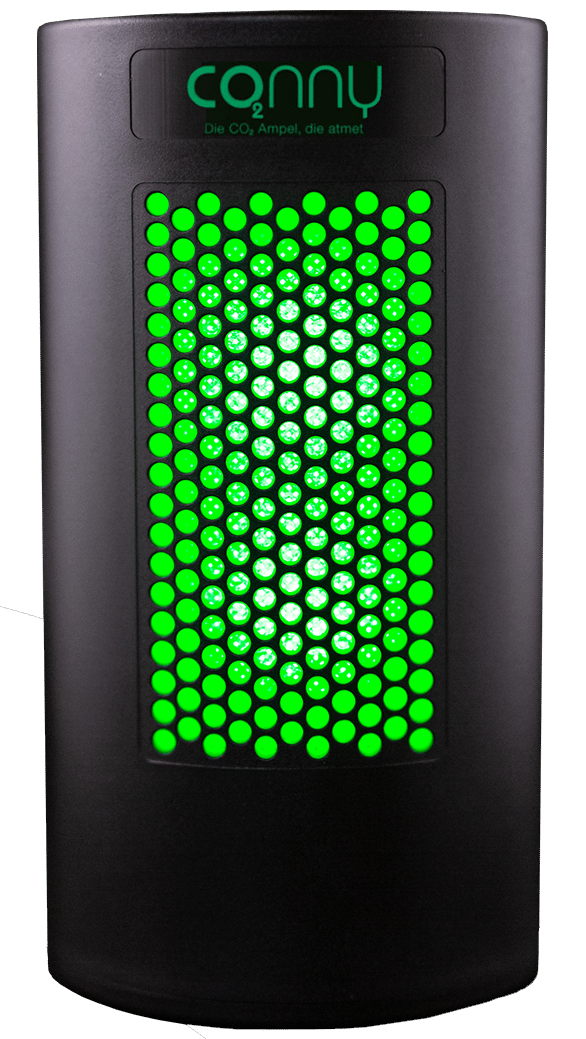 Areas of application for Conny
Confidence and trust
Conny provides additional safety indoors, whenever people gather in closed rooms. The light signal is unambiguous and everyone can assure themselves that air quality is looked after. Proper ventilation is vital to keep CO2 concentration low. With Conny, you show your compliance with regulatory thresholds.
Data logging and hygiene reports
You can analyse and report exact measured values through the app and the online dashboard, e.g. for documentation purposes. The cloud application allows you to manage all your devices and to be informed about the status of any Conny CO2 metre at any time. Above that, Conny can be used to control ventilation systems, air purifiers (e.g. UVC air cleaners, HEPA filter systems), or electric window openers, based on the measured CO2 concentration.
More control and safety with the CO2 monitor dashboard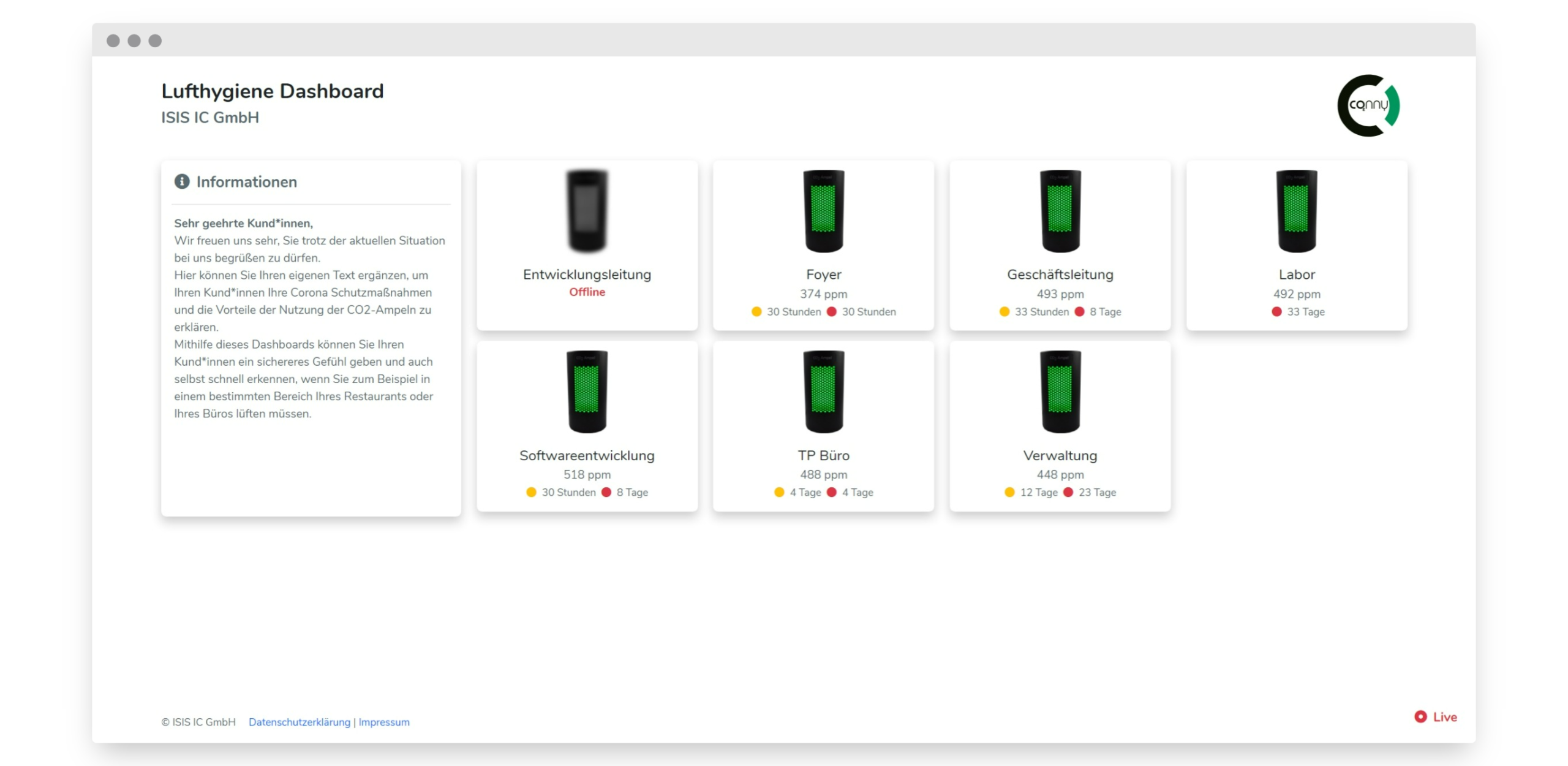 The CO2 monitor dashboard provides users with a convenient overview and management console of their CO2 monitor devices. It is especially suited for users who operate several Conny CO2 metres.
Ranging from schools, offices, administration, restaurants, hotels or care facilities: the dashboard provides additional control and confidence. It can also be displayed on a Smart TV. That allows you to visualise the current state of measurements to people in publicly accessible spaces and to demonstrate how you are effectively taking measures to keep them safe and prevent the spread of Corona virus.
Easy installation and setup
Plug in Conny and start measuring CO2 concentration immediately
Install smartphone app for advanced configuration
Simple display
Traffic light colours are easily understood
Avoids confusion and misinterpretation
Smart and connected
Wi-Fi connection for wireless remote control and configuration
Smartphone app & cloud integration available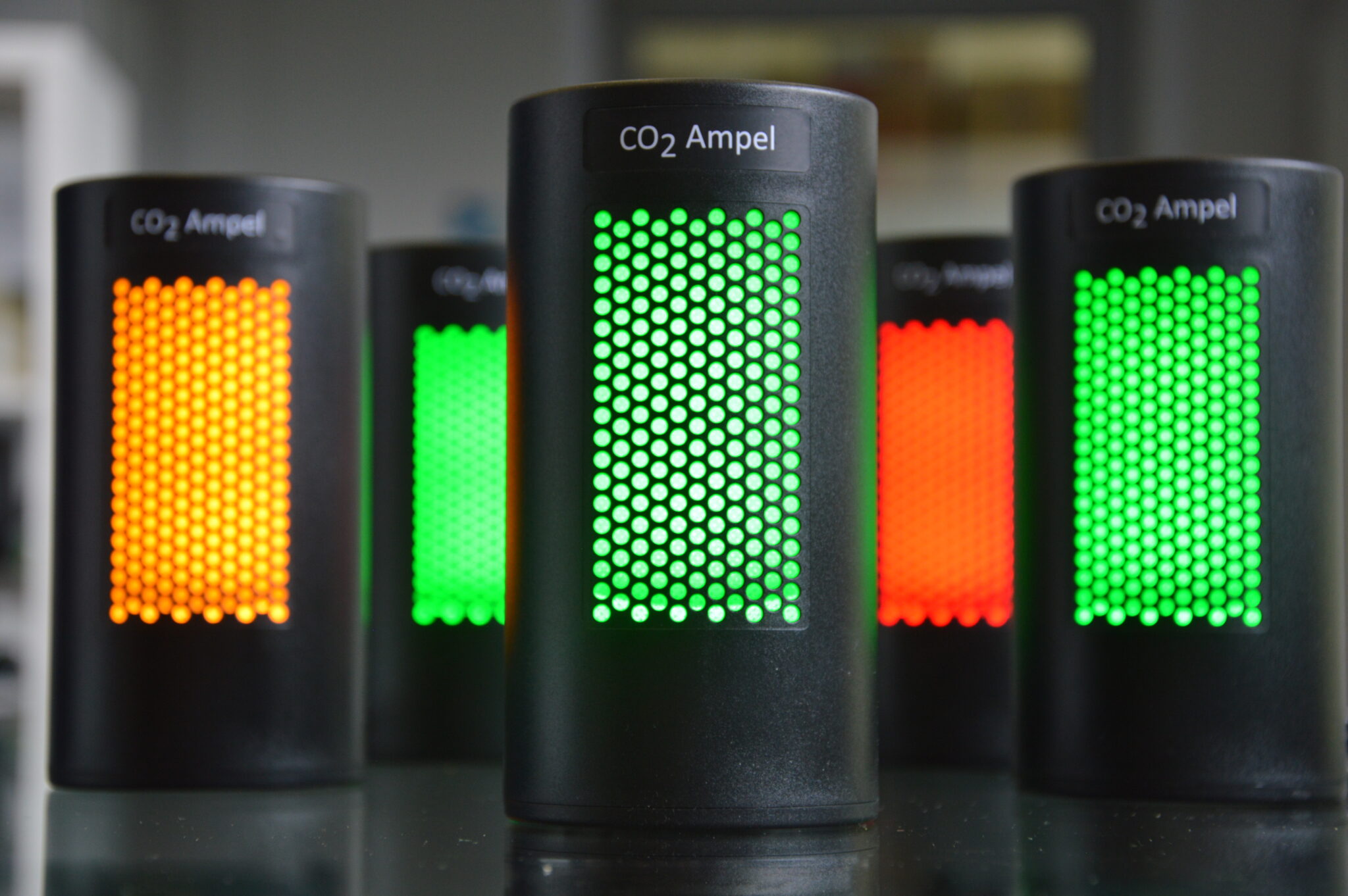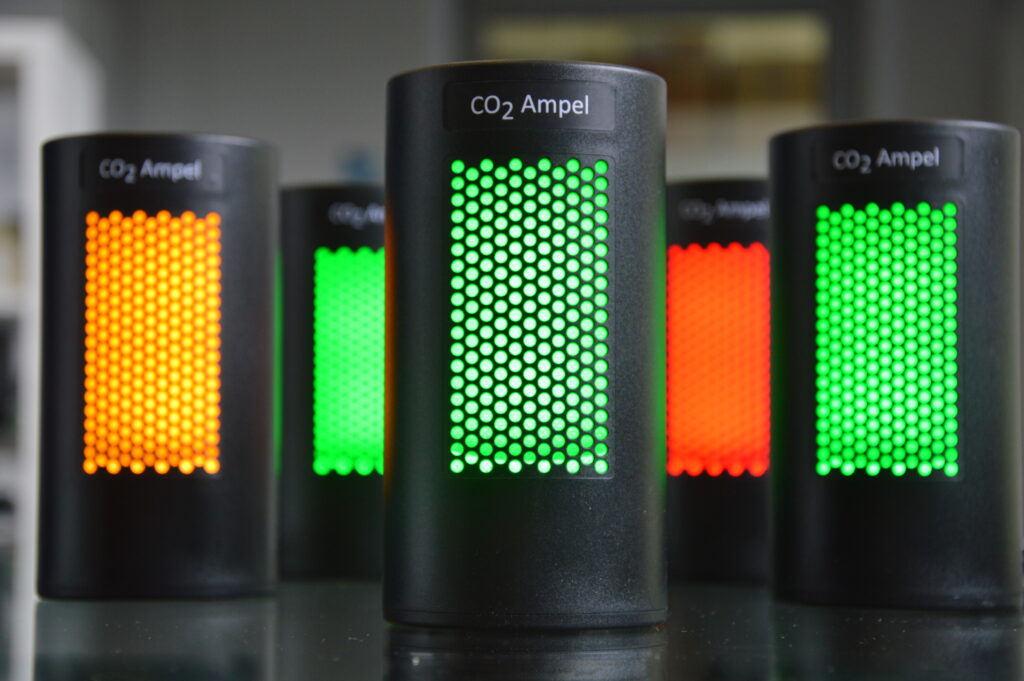 Better air quality – better infection prevention
Perspicuous light signal
Green good air quality, low infection risk
Amber rising CO2 level – ventilation recommended
Red high CO2 level, high risk of potentially infective aerosols – ventilate immediately
Threshold values can be adapted, according to local regulatory guidelines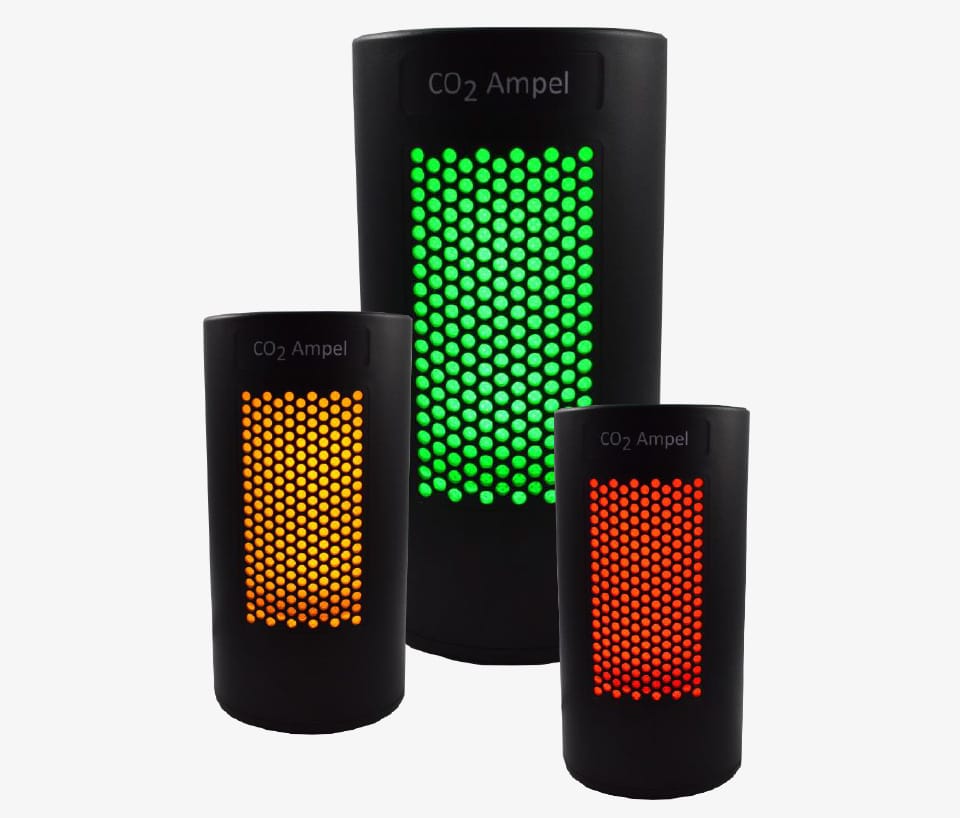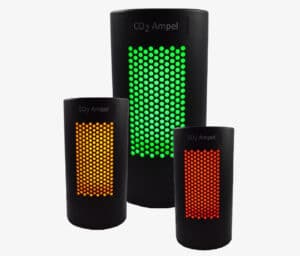 Become a reseller
We are currently expanding our network of international resellers.
Send us an email and ask for our reseller price list.